Wonderful Skating Exhibit Coming to Fenimore Museum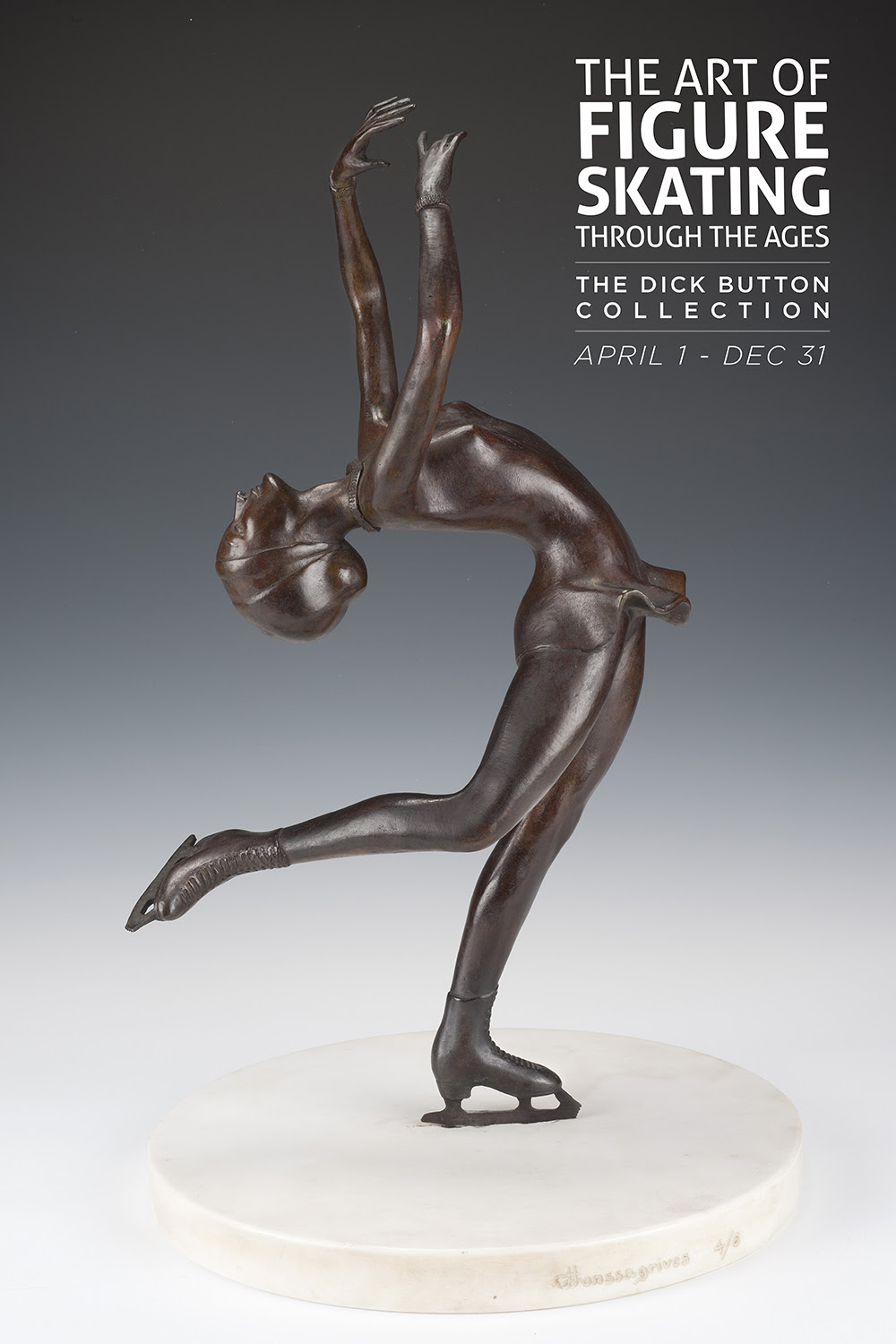 Skating fans everywhere are in for a real treat!  Champion skater Dick Button's extraordinary collection of skating related art will be on loan at the Fenimore Art Museum in Cooperstown, NY from April 1st through December 31st. One of the pieces on display is this gorgeous bronze sculpture by Fernand Fonssagrive of Peggy Fleming. (photo credit: Richard Walker)
Here's an overview from the museum about this one of a kind exhibit:
This diverse collection of ice skating art ranges from 17th-century Dutch paintings to 20th-century sculpture and showcases the full range of media in which ice skating has appeared. The pieces shed light on the pervasiveness of the sport in everyday life across various cultures and time periods. In addition to fine art, visitors will see costumes, photographs, advertising art, antique skates, and much more. With its wide range of art forms, links to history, and connections to American culture, this family-friendly exhibit appeals to all—especially skating enthusiasts, who will find it quite gratifying.
I know it will be amazing!  I can't wait to see it.  I hope you get a chance to visit the museum and see it too!