"Sk8 to Elimin8 Cancer" with Scott Hamilton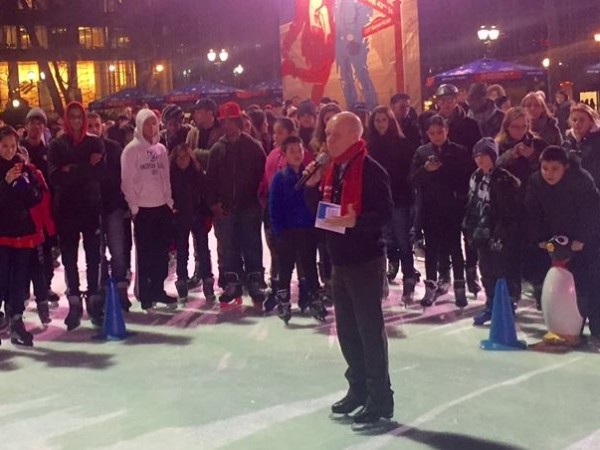 Saturday night, legendary skating champion Scott Hamilton came to Bryant Park Skating Rink in NYC in his quest to eliminate cancer!
Scott's foundation Scott Cares (https://scottcares.org/) put on an event, "Sk8 to Elimin8 Cancer". About 30 of my skating students and friends joined the crowds skating that night. We had a blast as we skated under the sparkle of NYC lights!
Later, we had a cozy, quiet dinner with Scott, his foundation team Nadia Kogeler & Karri Morgan, Anne and Scott Allen and my husband Jeff Gertler. The perfect finish to a beautiful night.