One Day Cool Workout Adult Camp Oct 2nd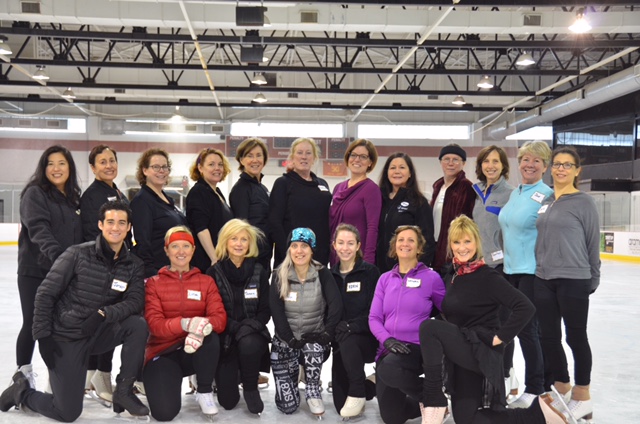 So happy to bring back my Cool Workout One Day Adult Skating Camp this fall. It will be great to kick off the skating season by sharing a day on the ice with fellow skating enthusiasts!
The upcoming camp will take place once again at the Richard J. Codey Arena in West Orange, New Jersey on Monday, October 2nd. The day will include three and a half hours of ice time, a ballet class and a boxed lunch.
The camp is open to adult recreational skaters of all levels.  If you have friends who've talked about joining you on the ice, this would be a perfect day for them to experience  the joy of a  "cool workout"!!
Here are some details of the day:
SCHEDULE:
9:00 AM – Skaters arrive, coffee available
9:15 AM – Ballet/Stretching Class
10:15 AM – Great 8's Figure Session
11:15 AM – Edge Class
12:15 PM – Boxed Lunch (at Arena)
1:00 PM -Choreography Class
2:30 PM – Skates off!
DETAILS:
When: Monday, October 2, 2017
9am-2:30pm
Where: Richard J. Codey Arena
560 Northfield Ave, West Orange, NJ
Cost: $150
Register (by 9/28): info@jojostarbuck.com