My Beautiful Afternoon with Ice Dance International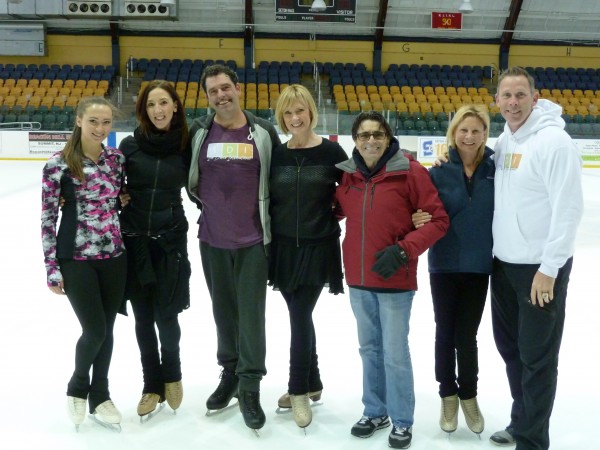 I just had the wonderful treat of observing the choreographic process for a new piece being created by the beautiful skating company

Ice Dance International

!  Artistic Director, Doug Webster, Executive Advisor and former NYC Ballet star Edward Villella and Canadian Skating Champion Linda Villella came to the Codey Arena on Friday to work on a new piece inspired by a George Balanchine ballet called Emeralds.  They were joined on the floor and on the ice by the fabulous ice dance champion from Scotland, Sinead Kerr.

It was fascinating to watch them create as they played with patterns, shapes, themes, mirror images, and Balanchine ideas.  Edward of course, WAS the inspiration for some of George Balanchine's work when he rose to stardom in NYCB years ago.  So for me, to be able to hear and watch the beginnings of this work evolve was like heaven!  And I'm sure that's just what it will be when we see it performed someday by this beautiful company!